ARA Auto Accessories is an authorized retailer and installer of the ESCORT PASSPORT 8500CI PLUS, MAX CI & MAX CI 360 systems.
In Stock Now, Call For pricing & details!

ESCORT MAX CI BREAKDOWN
Ultimate custom-installed radar with all Laser ShifterMax sensors.
MARK LOCATION
The ESCORT MAX Ci's "Mark Location" feature enables the customer to manually mark known speed traps, camera locations, or anything else worth noting. Once stored in its memory, the MAX Ci will provide sufficient warning for all of these points of interest.
HIGH-RESOLUTION DISPLAY
MAX Ci's miniature display provides a multitude of installation options, including an in-dash bezel (included) for that factory installed look. Easy-to-read alerts and access to user preferences are clearly visible at a glance.
ESCORT MAX Ci is compatible with ESCORT Live, the award-winning app and exclusive real-time ticket-protection network, which warns you of upcoming alerts received and reported by other users in the area, and gives you access to local speed limit data for over-speed alerts.
---
Passport 8500CI Plus
$1200 In Stock Special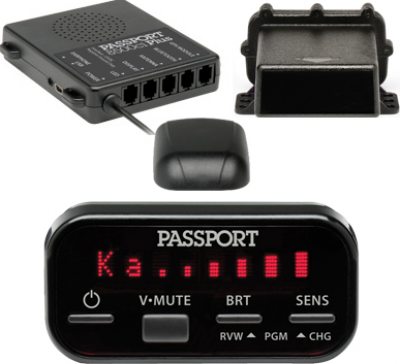 Discreet Installation
Patented GPS technology to lockout false alarms. Allows you to lock out false alerts at the touch of a finger
Pre-loaded with ESCORT's award-winning DEFENDER™ Database of red light cameras, speed cameras and speed traps
Small control/display module for power, volume, audio muting and display brightness
Fully compatible with ESCORT Laser Shifter™ Pack.