---
NSV-LBTUN
Toyota Tundra Light Bar
$1450 In Stock
Designed exclusively for the Toyota Tundra, this is the world's first digitally controlled light bar designed for a specific vehicle. Tooled photo-metric lenses give unrivaled performance and diamond-like glimmer. Digital controlled is full controlling lighting movement and intensity. Designed in NSV's state of the art engineering facilities which is used by many top OEM car manufactures. Designed exclusively for the Toyota Tundra with full aluminum casting with OEM specification components, fitment is seamless.
Modes include: day-time running light, offroad high-intensity light and swipe mode
Designed specifically for the Tundra
Controls switch fits in OEM slot in console
Intended for off-road use
9,000 Lumens output
---
H11-HON
Complete Fog Light Kit for 16-18 Honda Civic (Halogen bulbs included)
$240 In Stock!
H11 halogen bulbs included (upgradeable to LEDs)
OEM style
Factory Honda fit switch included
---
HE-SWP8
Universal 8 Switch Panel
$600 In Stock!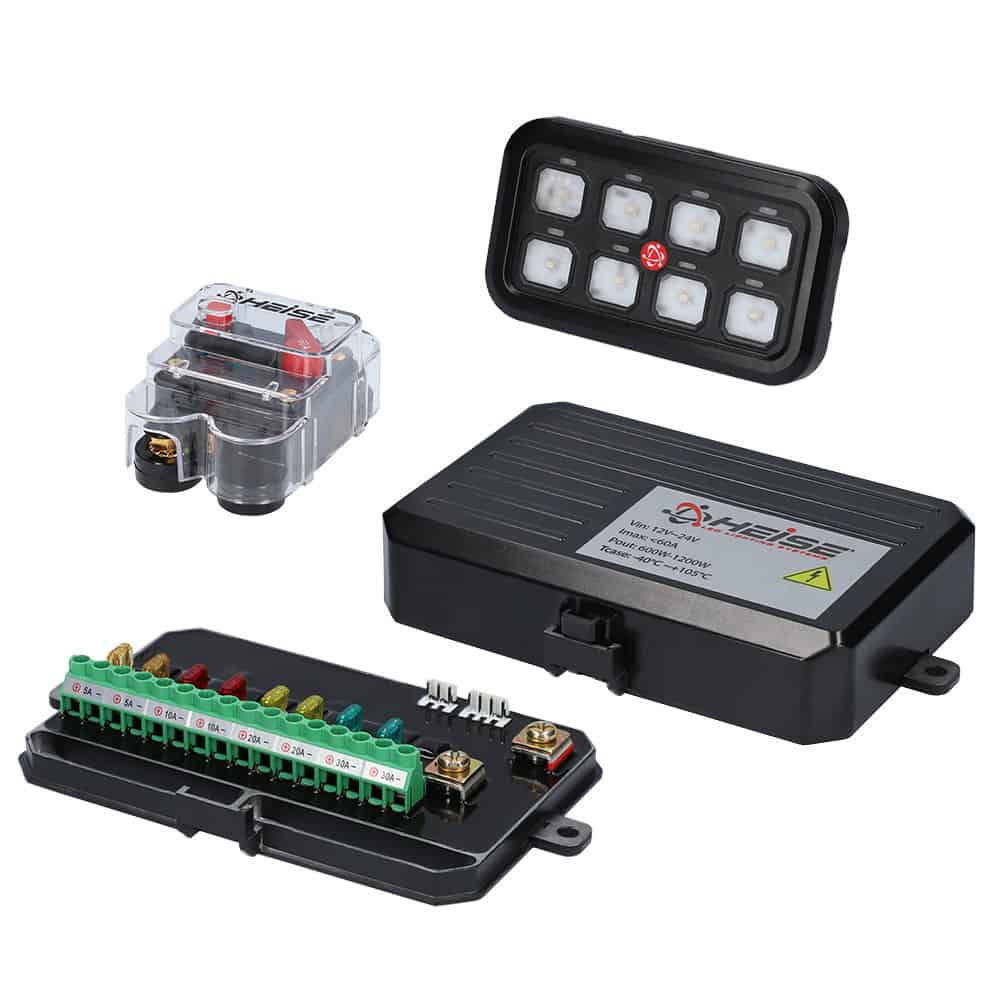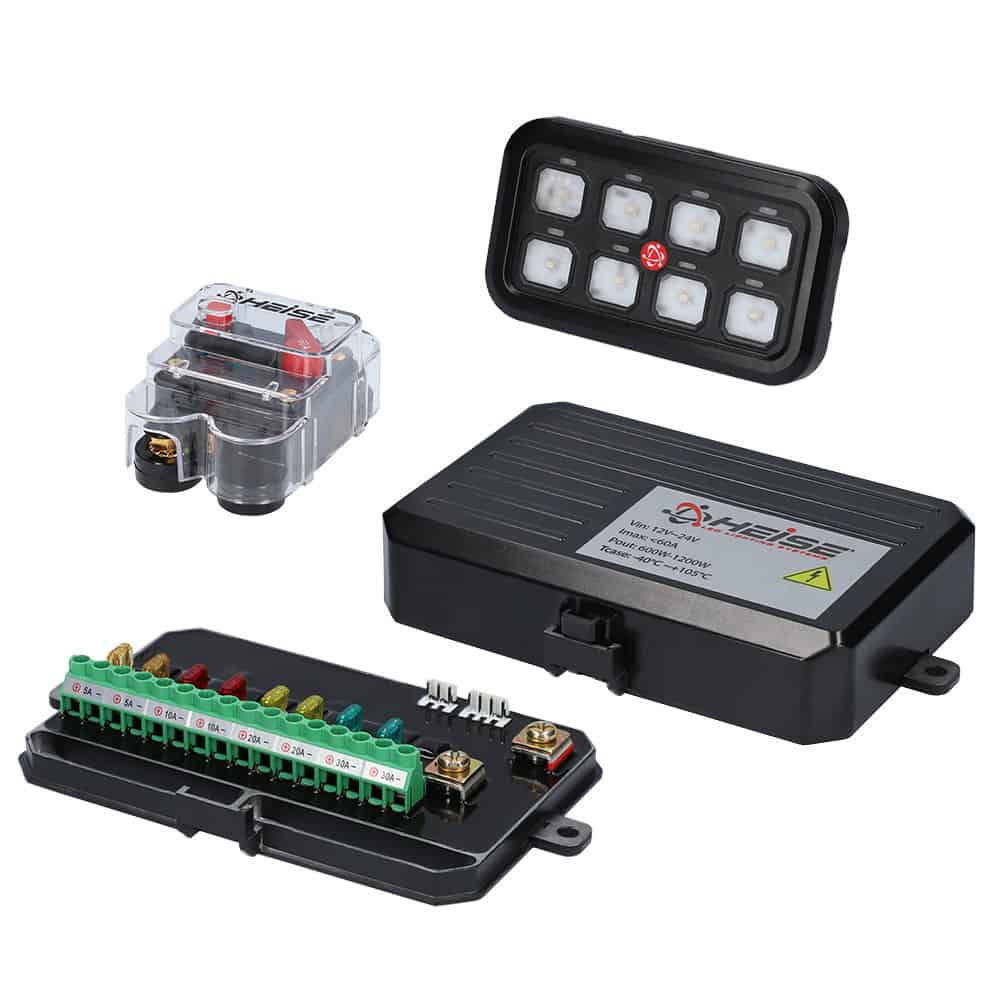 Latched or Momentary Switch operation
Customizable button layout (includes 50 switch labels)
60A resettable circuit breaker
Control panel dimensions: 2.6″ x 4.6″ (2.6″ depth)
Control box dimensions: 4.2″ x 7.5″ (1.4″ depth)
Panel and Control Box constructed of Die-Cast Aluminum
Control Box cover made of ABS plastic
Splash proof switch panel
IP68 rated Control Box
Includes mounting hardware and power harness
Input voltage: 12-24V DC
1 year warranty
Ideal for cars, trucks, Jeep®, ATVs, or boats
---
*All Heise light bars sold by ARA Auto Accessories
come with a standard
5 Year warranty
---
HETR10- 10″ TRIPLE ROW LED LIGHTBAR $299
In Stock
SPECS
Input Voltage: 10–30V DC
Wattage: 60W (20–3W OSRAM LEDs)
Raw Lumens: 4800
LUX @ 10M: 88
Color Temperature: 6000K
Beam Pattern: 90° Flood
---
HEDR14- 14″ DUAL ROW LED LIGHTBAR $280
In Stock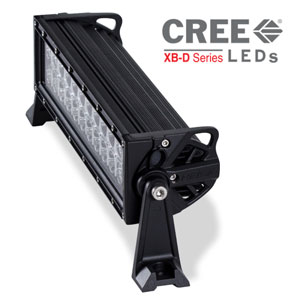 SPECS
Input Voltage: 10-30V DC
Power Consumption: 72W
(24-3W CREE LEDs)
Lumen Flux: 5760lm
Color Temperature: 6000K
---
HEDR22- 22″ DUAL ROW LED LIGHTBAR $420
In Stock
SPECS
Input Voltage: 10-30V DC
Power Consumption: 120W
(40-3W CREE LEDs)
Lumen Flux: 9600lm
Color Temperature: 6000K
---
HEDR30- 30″ DUAL ROW LED LIGHTBAR $540
In Stock
SPECS
Input Voltage: 10-30V DC
Power Consumption: 180W
(60-3W CREE LEDs)
Lumen Flux: 14400lm
Color Temperature: 6000K
---
HEDR42- 42″ DUAL ROW LED LIGHTBAR $720
In Stock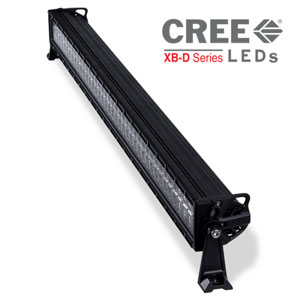 SPECS
Input Voltage: 10-30V DC
Power Consumption: 240W
(80-3W CREE LEDs)
Lumen Flux: 19200lm
Color Temperature: 6000K
---
HEDRC30- 30″ CURVED DUAL ROW LED LIGHTBAR $649
In Stock
SPECS
Input Voltage: 10-30V DC
Power Consumption: 180W
(60-3W CREE LEDs)
Raw Lumens: 14400
LUX @ 10M: 625
Color Temperature: 6000K
Beam Pattern: Combo/Flood(90°)/Spot(8°)
---
HESL32- 32″ SINGLE ROW LED LIGHTBAR $479
In Stock

SPECS
Input Voltage: 10–30V DC
Wattage: 72W (24–3W OSRAM LEDs)
Raw Lumens: 5760
LUX @ 10M: 2200
Color Temperature: 6000K
Beam Pattern: Combo/Flood(90°)/Spot(8°)
---
HESL3912- 39½" SINGLE ROW LED LIGHTBAR $499
In Stock

SPECS
Input Voltage: 10–30V DC
Wattage: 90W (30–3W OSRAM LEDs)
Raw Lumens: 8100
Color Temperature: 6000K
Beam Pattern: Combo/Flood(90°)/Spot(8°)
IP67
---
HEDL12- 2″ LED ROUND LIGHT
$85
(EACH)
In Stock

SPECS
Input Voltage: 10–30V DC
Wattage: 10W (1–10W CREE LED)
Raw Lumens: 600
LUX @ 10M: 10
Color Temperature: 6000K
Beam Pattern: 60° Flood
Size: 2″W x 3.25″H x 2.75″D
---
HECL1- 2″ LED CUBE LIGHT
$95 (EACH)

SPECS
Input Voltage: 10-30V DC
Power Consumption: 10W
(1-10W CREE LEDs)
Lumen Flux: 900lm
Color Temperature: 6000K
Beam Pattern: 40° Flood
---
HE-DL2 – 3.5″ High output LED driving light
$130 (Each)
In Stock

SPECS
Input Voltage: 10–30V DC
Wattage: 18W (6–3W OSRAM LEDs)
Raw Lumens: 1440
LUX @ 10M: 185
Color Temperature: 6000K
Beam Pattern: 8° Spot
Size: 3.50″W x 3.75″H x 2.375″D